The kitchen is the heartbeat of your home, and choosing the right window blinds and coverings is crucial for achieving the perfect blend of style and functionality. At The Blind, Shade & Shutter Co. in Loudoun County, VA, we understand the unique demands your kitchen places on window treatments. In this thorough guide, we'll explore various blinds and covering options, detailing the pros and cons of each to help you make an informed decision for your kitchen space.
---
Venetian Blinds:
Venetian blinds, characterized by horizontal slats, provide a timeless and versatile window covering option.
Pros:
Dust Accumulation: Regular cleaning is necessary due to dust settling on the horizontal slats.
Limited Fabric Options: Fabric choices may be limited compared to other blinds.
---
Roman Shades
Roman shades, made from a single piece of fabric that folds neatly when raised, add an element of sophistication to your kitchen.
Pros:
Limited Light Control: Fully raised Roman shades allow less natural light compared to some alternatives.
Potential for Stains: Fabric shades may be prone to staining in a kitchen environment.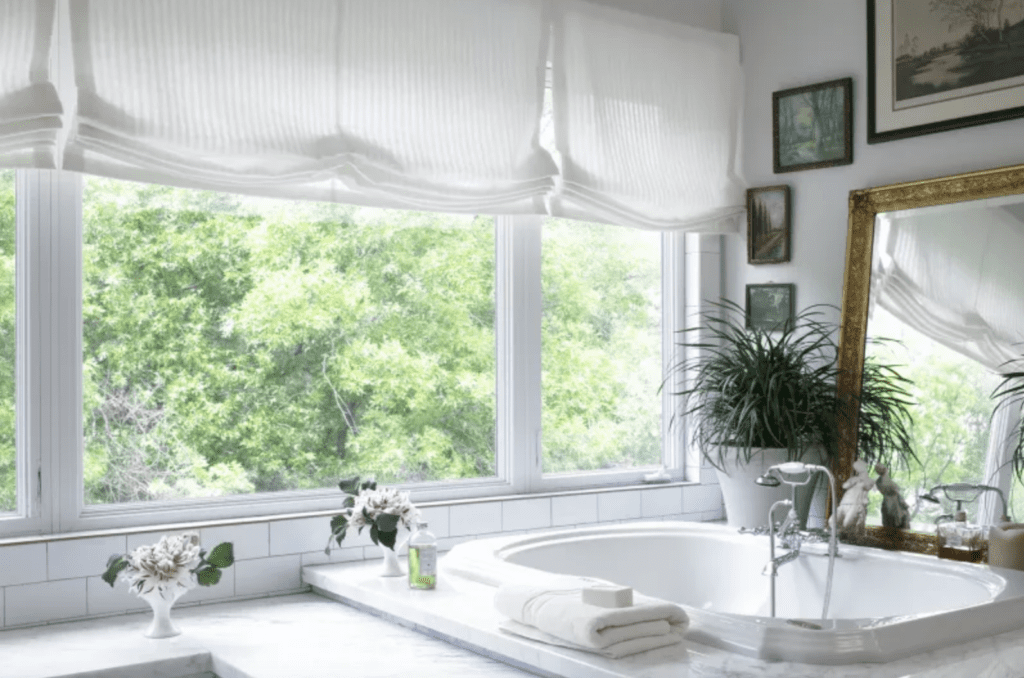 ---
Faux Wood Blinds
Faux wood blinds, designed to mimic real wood, are made from synthetic materials, offering moisture resistance and durability.
Pros:
Weight: Faux wood blinds can be heavier than real wood blinds.
Limited Color Options: While available in various colors, the range may not be as extensive as real wood blinds.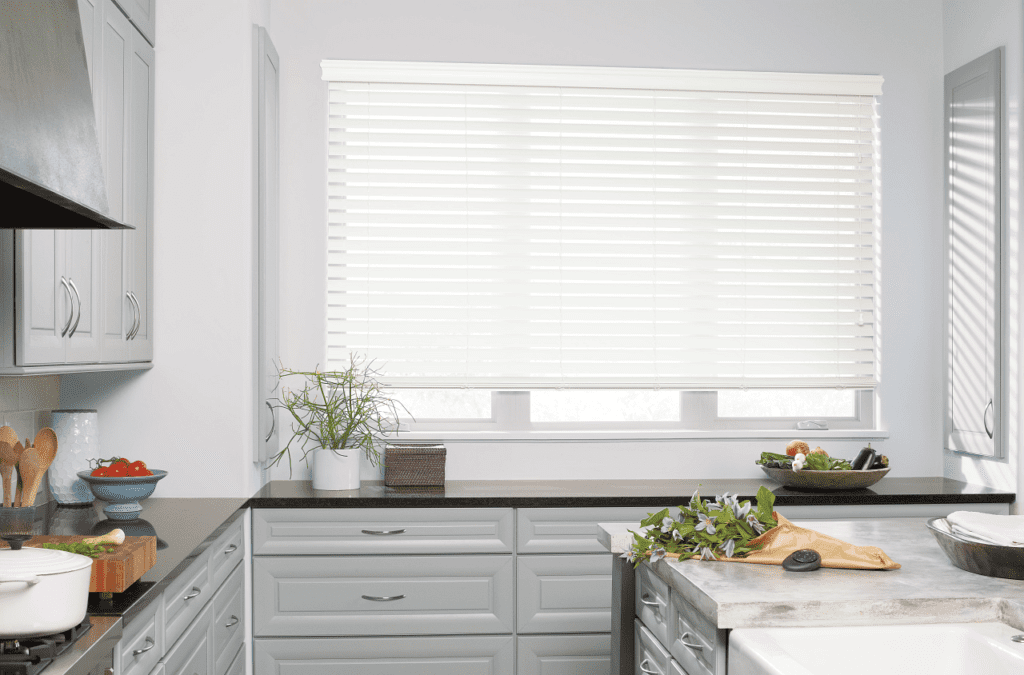 ---
Vertical Blinds
Vertical blinds consist of vertical slats that can be tilted for light control and drawn to the side for an unobstructed view.
Pros:
Limited Styles: May not suit all kitchen aesthetics.
Less Energy Efficiency: Vertical blinds may not provide as much insulation as some other options.
---
Plantation Shutters
Plantation shutters are a timeless, elegant window covering option characterized by wide, horizontal slats.
Pros:
Higher Cost: Plantation shutters can be a higher upfront investment.
Installation Time: Custom-made shutters may take longer to install compared to other window coverings.
---
The Blind, Shade & Shutter Co. recommends Plantation Shutters as the top pick for kitchens in Loudoun County, VA. With their timeless elegance, versatility, and durability, plantation shutters strike the perfect balance between style and functionality. Visit our showroom to explore our extensive collection of plantation shutters and discover how The Blind, Shade & Shutter Co. can transform your kitchen windows into a focal point of beauty and practicality.
The Blind, Shade & Shutter Co.
[email protected]
(703) 669-2400