A Comprehensive Consumer's Guide to Choosing the Perfect Window Blinds from The Blind, Shade & Shutter Co. in Loudoun County, VA
When it comes to enhancing the aesthetics and functionality of your living spaces, few elements play as crucial a role as window treatments. Choosing the perfect window blinds can transform a room, offering privacy, controlling light, and adding a touch of sophistication to your home. At The Blind, Shade & Shutter Co. in Loudoun County, VA, we understand the importance of selecting the perfect window blinds to complement your style and meet your practical needs. In this comprehensive consumer's guide, we'll explore the different types of blinds, materials, and their respective pros and cons to help you make an informed decision.
Types of Window Blinds:
Horizontal Blinds:
Materials: Horizontal blinds are available in various materials, including aluminum, wood, and faux wood. Aluminum blinds are lightweight and durable, while wooden blinds add a natural, warm feel to the space.
Pros: Excellent light control, adjustable slats, and a variety of materials to suit different styles.
Cons: Wooden blinds may be prone to warping in humid conditions.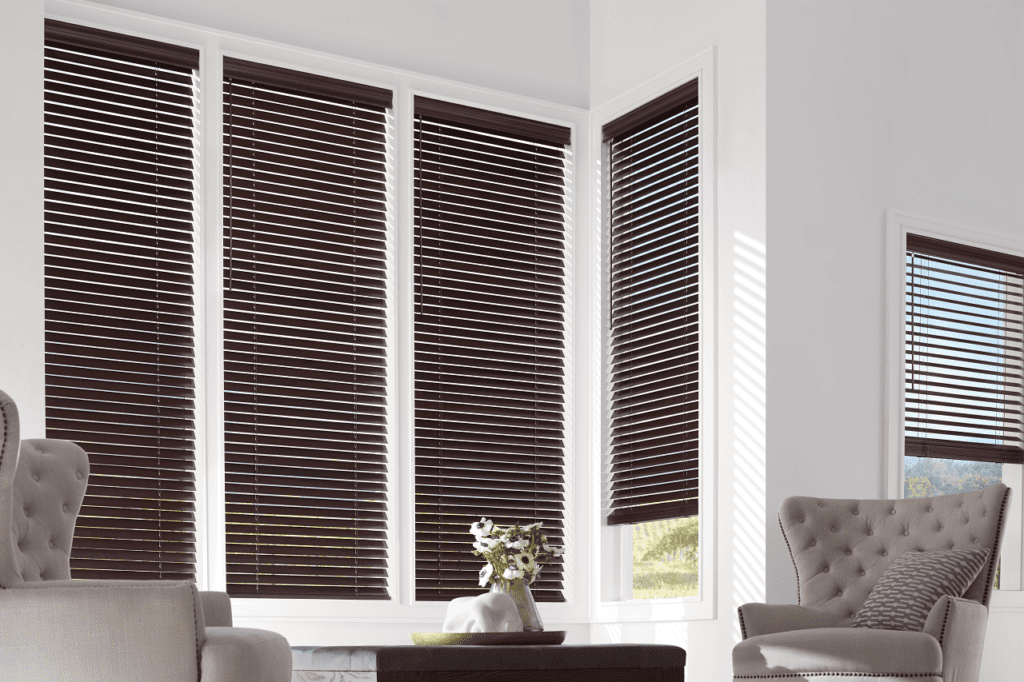 Vertical Blinds:
Materials: Commonly made from fabric, vinyl, or aluminum, vertical blinds are ideal for large windows or sliding doors.
Pros: Perfect for wide windows, customizable materials, and excellent light control.
Cons: Limited design options compared to horizontal blinds.
Window Blinds Materials:
Aluminum:
Pros: Lightweight, durable, and suitable for high-humidity areas.
Cons: May lack the warmth and elegance of wood.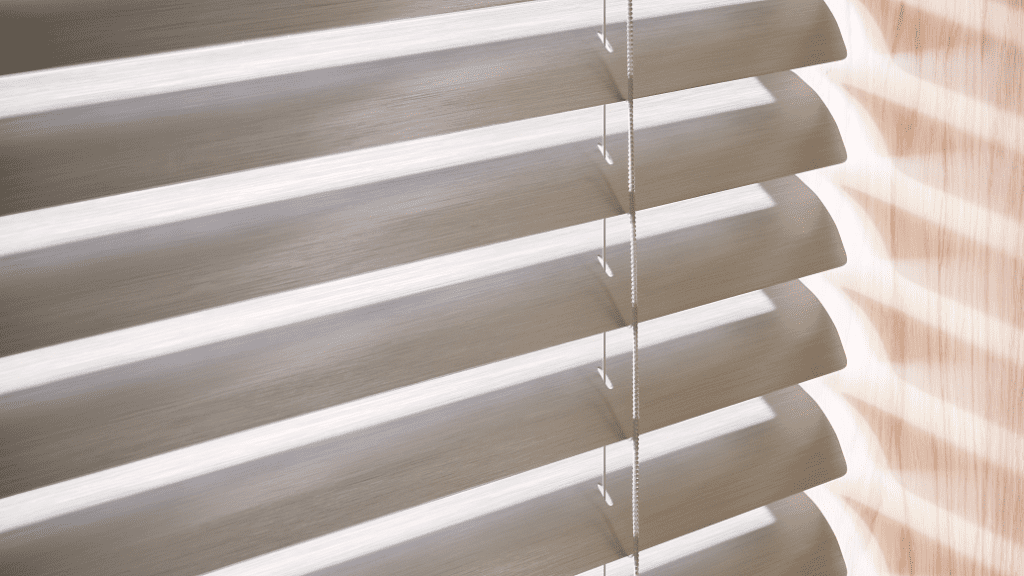 Wood:
Pros: Natural beauty, adds warmth to the space, and customizable finishes.
Cons: Susceptible to warping in humid conditions.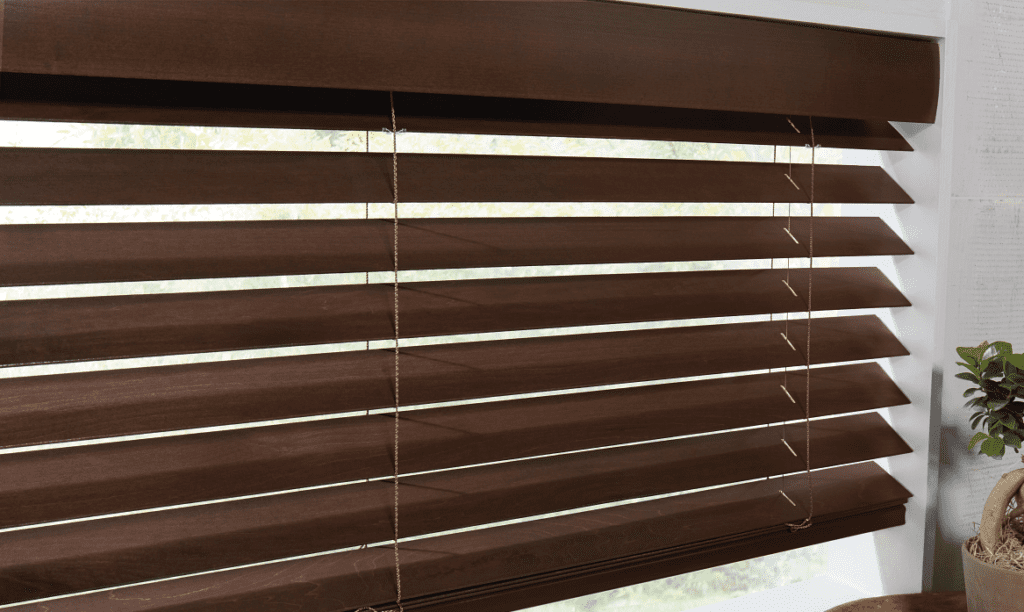 Faux Wood:
Pros: Resistant to moisture, more affordable than real wood, and versatile.
Cons: May lack the authentic look of real wood.
Free In-Home Consultation and Customization:
One of the standout features of The Blind, Shade & Shutter Co. is our commitment to providing personalized solutions for our clients. We offer free in-home consultations where our experts assess your space, discuss your preferences, and provide recommendations based on your needs. This service ensures that the window treatments you choose are not only visually appealing but also perfectly tailored to your lifestyle.
Measurement and Installation:
Accurate measurements are crucial for the proper fit and functionality of window blinds. At The Blind, Shade & Shutter Co., our professionals take precise measurements during the in-home consultation to guarantee a seamless installation process. Our team handles the entire installation process, ensuring that your window treatments are securely and precisely fitted, leaving you with a polished and finished look for your windows.
Choosing the Right Window Blinds for Your Home:
Now that we've delved into the various types of blinds and materials available, let's discuss how to make the right choice for your home. Consider the following factors:
Room Functionality:
Different rooms have different needs. For bedrooms, consider blackout options for optimal privacy and sleep. In living spaces, choose blinds that offer versatility in light control.
Aesthetic Preferences:
Think about the overall style of your home. Horizontal blinds may complement a modern aesthetic, while Roman shades could enhance a more traditional or transitional look.
Maintenance Requirements:
Consider the level of maintenance you're willing to commit to. Wooden blinds may require more upkeep than aluminum or faux wood options.
Budget Considerations:
Your budget is an essential factor. Fortunately, The Blind, Shade & Shutter Co. offers a wide range of options to suit different budgets without compromising on quality.
Window Size and Orientation:
The size and orientation of your windows play a crucial role. Vertical blinds are excellent for sliding doors, while horizontal blinds work well for standard windows.
Climate:
Consider your local climate. In humid areas, opt for materials like faux wood or aluminum that resist moisture and warping.
Choosing the right window blinds involves considering factors such as style, functionality, and materials. At The Blind, Shade & Shutter Co. in Loudoun County, VA, we understand the importance of these elements and are dedicated to providing top-notch products and services. Whether you opt for the classic appeal of wooden blinds, the versatility of fabric shades, or the sleek design of aluminum blinds, our team is here to guide you through the entire process. With our free in-home consultations, precise measurements, and expert installation services, you can trust The Blind, Shade & Shutter Co. to transform your windows into stunning focal points that enhance the beauty and comfort of your home. Make the right choice for your space, and let us help you create a home that reflects your style and meets your practical needs.
The Blind, Shade & Shutter Co.
[email protected]
(703) 669-2400